WIRE-NET, ANIMAL MESH AND CONCRETE PILLAR CENTRE OF KÓTAJ
THE WIRE FENCE IS THE CHEAPEST FENCE IN THE WORLD. THE THINGS YOU NEED, CAN BE FOUND AT US. AND WHAT IS MOST IMPORTANT: AT THE MANUFACTURER'S PRICE!
We are undertaking the construction of fences in the entire country!
Together with the material and workmanship fee it is net HUF 1000 / meter! (we are not constructing smaller than 75 meters)
This contains the concrete pillar, wire mesh, tensioning wire, thorned and binding wire and the workmanship fee.
Except for the delivery everything is included!
1 meter = HUF 1000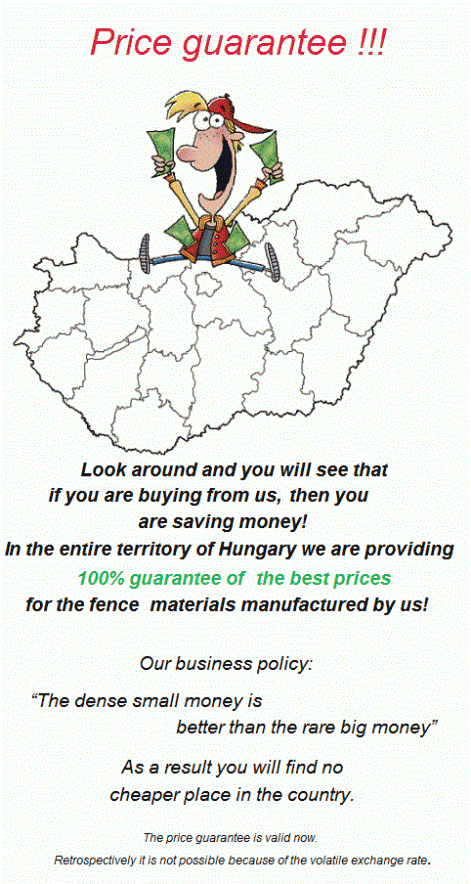 Excellent price!!!

For more details:

Oldal: FENCE CONSTRUCTION
WIRE-NET, ANIMAL MESH AND CONCRETE PILLAR CENTRE OF KÓTAJ - © 2008 - 2019 - fence.hupont.hu