BEST PRICE !! https://goo.gl/maps/fKbf8gtJZwn
BEST PRICE !! https://goo.gl/maps/VsYVMJ82T5F2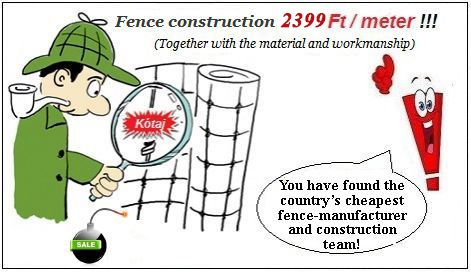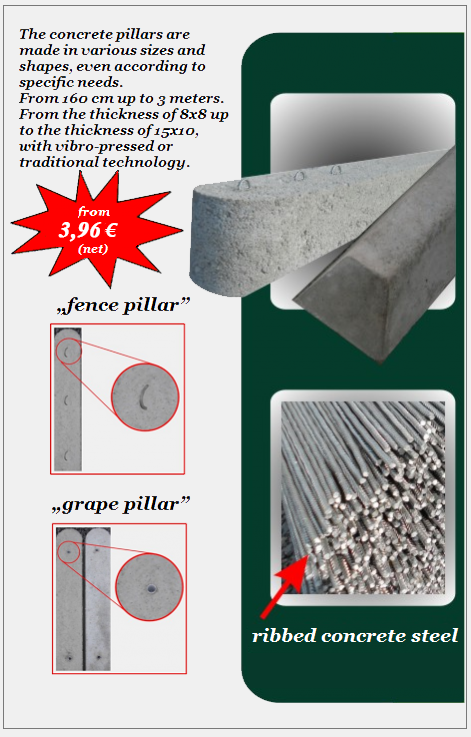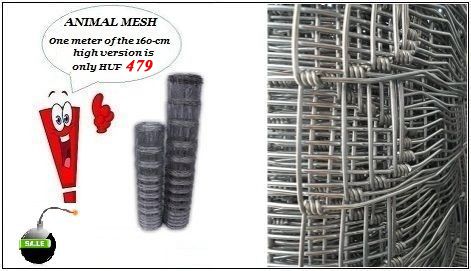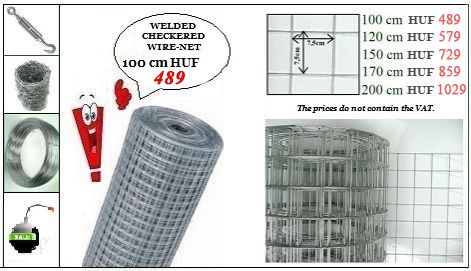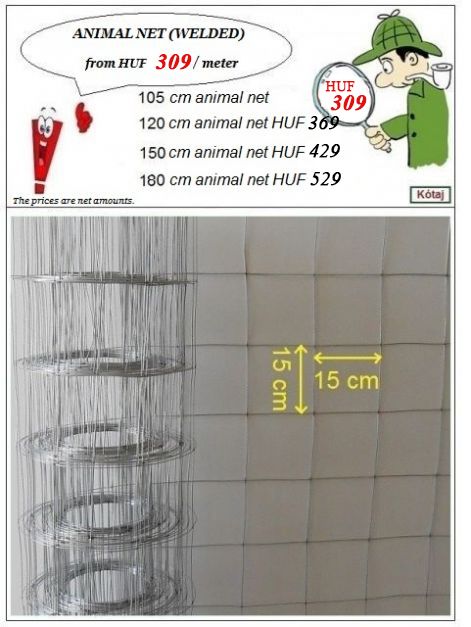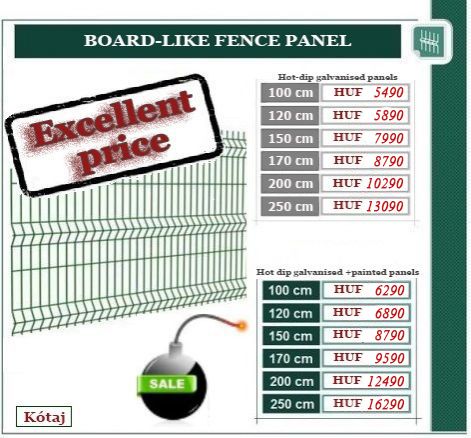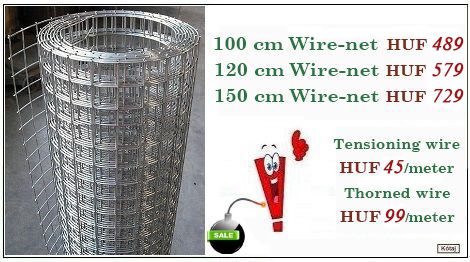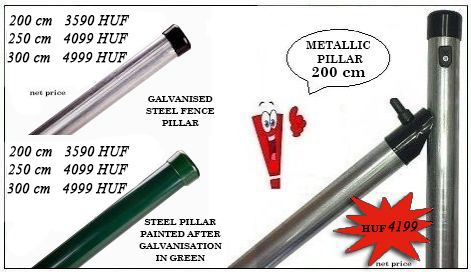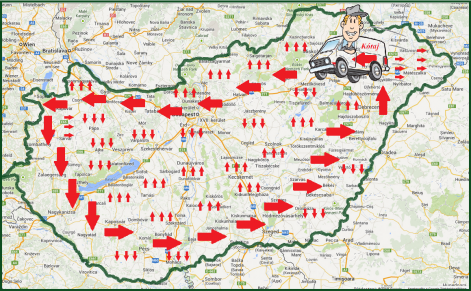 We launched our circular route!
We are launching the circular line for those who are buying 2-3 only or even 10-20 coils of wire-net, fence panel and other accessories. This quantity is not enough for a truck because of the high transportation costs.
Thus we thought we are collecting 10 orders from any point of the country and we are delivering your orders to your house at cost-price. We are launching this line every week.
In practice we are collecting let's say 10 orders of 100 kg each. With these 10 orders there is a small truck of 1 tonne going round the country, and it can deliver the orders at various places.
Let's suppose: altogether it travels 1000 km. The total cost of this consignment is ~ HUF 75,000 (fuel, highway fee, salary of the driver)
We are dividing this HUF 75,000 by 10 (in case of 10 orders). In this way the cost of one order and the related delivery is HUF 7,500. (this is how we can deliver the goods from Nyíregyháza to Nagykanizsa for HUF 7,500),
This is just an example for a quantity of 100 kg.
Of course the fee of transportation can vary depending on the weight of the ordered merchandise.
We are always giving the concrete delivery fees for the orders.
(With this mode of delivery it is not possible to ask for a delivery on Tuesday at 8.00 in the morning. In this case the customer needs to adjust with the other 14 customers. One day prior the start we are informing the customer, and the driver is making a phone call 1-2 hours in advance.)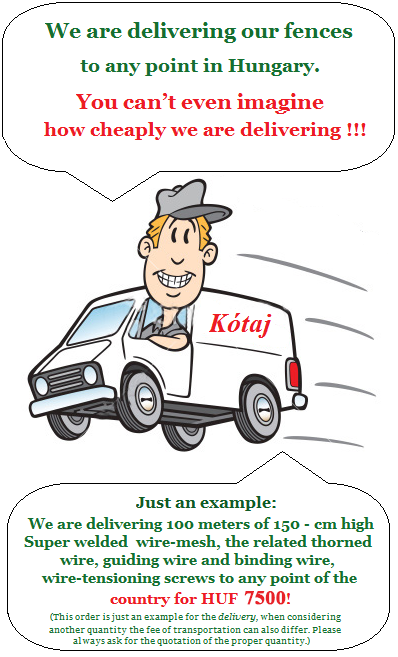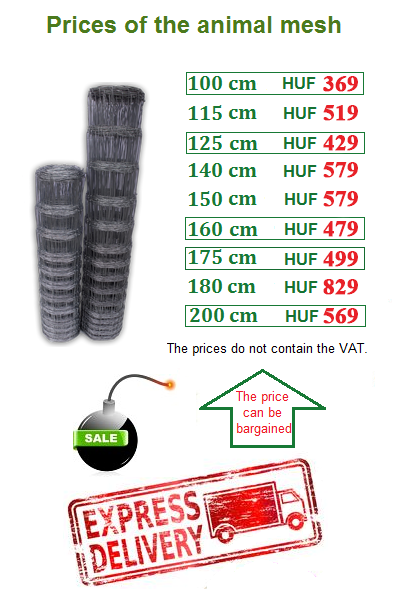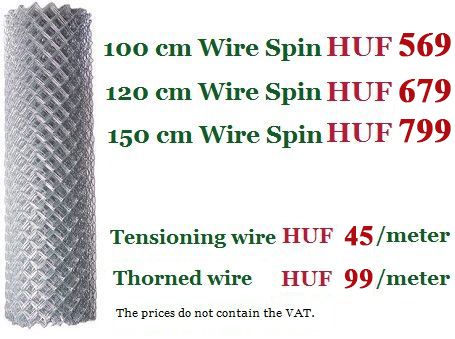 The prices are wholesale prices but we can serve private individuals, too. The minimum purchasing value needs to reach
HUF 30,000!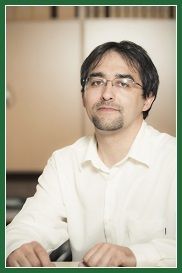 Csaba

Responsibilities:

South Transdanubia leader.
Fence construction, installation
+36-30-791-33-03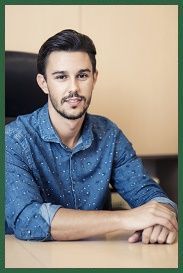 Rudolf

Responsibilities:
Sales, Consulting
+36-30-325-82-00
+36-30-710-08-30
+36-30-354-17-07
+36-30-376-74-47
keritesnagyker@gmail.com

WIRE-NET, ANIMAL MESH
CONCRETE PILLAR
CENTRE OF KÓTAJ, THE BEST OFFER, Wire-spinning, concrete plant, KÓTAJ Szent István u 105, keritesnagyker@gmail.hu, Phone numbers, +36-30-354-17-07 , +36-30-325-82-00, +36-30-791-33-03, +36-30-71-00-83, ANIMAL MESH, TWISTED BINDING, Prices of the animal mesh, The price can be bargained, Excellent price, EXPRESS DELIVERY, Price guarantee, knotting, machine-made spinning. As accordingly the net is flexible, 1,6/2 mm, 1,8/2,2 mm, 2,0/2,8 mm, 2,2/3,1mm, ANIMAL NET, WELDED, WELDED ANIMAL NET, WELDED CHECKERED WIRE-NET, SUPER WELDED CHECKERED WIRE-NET, CONCRETE PILLAR
8x8 up to the thickness of 15x10, with vibro-pressed or traditional technology, fence pillar, grape pillar, ribbed concrete steel, METALLIC FENCE PILLAR, GALVANISED STEEL FENCE PILLAR, STEEL PILLAR PAINTED AFTER GALVANISATION IN GREEN, FENCE PANEL, BOARD-LIKE FENCE PANEL, UNBELIEVABLE ACTION, Hot-dip galvanised panels, Hot dip galvanised + painted panels, Excellent price, Point-welded board-like fence system, U patent, for fixing to the wall, Clamp for the final pillar, For the pillar of 60x40, Clamp for the corner pillar, BRIDGE CLAMP
for the wood, metal, concrete, Continuous clamp, For the pillars of 60x40, L-shapes lengthening clamp
It is used when the lengthening of the boards does not take place on the pillars, T fixing screw
for the pillars of maximum 60 mm, DELIVERY WITH COLLECTION, wire, guiding wire and binding wire, wire-tensioning screws to any point , WIRE SPIN, Tensioning wire, Thorned wire, FENCE GATE, iron gate, IRON GATE - 3 Meters, IRON GATE OF 3 METERS WITH A SMALL GATE , IRON GATE - 4 Meters, IRON GATE - 5 Meters, IRON GATE - 6 Meters, GALVANISED WIRE, Galvanic galvanisation, The hot dip galvanisation, FORM-STONE, CELLAR-WALLING FORMWORK ELEMENT, fences, cellars, supporting walls, pools, garages, water meter shafts, sewage water shafts, 15x50x20, 20x50x20, 30x50x20, 30x30x20, FENCE CONSTRUCTION, Surrounding the following, building plots, construction sites, orchards, gardens, yards, villas, closed gardens, animal farms, VIBRO PILLAR , 8x8 to the thickness of 15x10, with the vibro-pressed or the traditional technology, fence pillar, grape pillar, Ribbed concrete steel, WIRE FENCE WITH PLASTIC, gold, silver, blue, light or dark green, yellow, smurfs, orpurple, PRICE GUARANTEE, WE ARE PUTTING CONCRETE STEEL INTO OUR PILLARS, PICTURES, FENCE WIRE, Tensioning wire, Thorned wire, ANIMAL NET OR WIRE MESH, WIRE FENCE, OR WELDED FENCE ELEMENT, ANIMAL MESH, WELDED WIRE NET, ANIMAL MESH PRICES, GRAPE PILLAR or GRAPE STAKE, OUR ADDRESS, LOADING, TRANSPORTATION, Further possibilities, BOARD-BASED FENCE SYSTEM
Point-welded board-like fence system, PAYMENT TERMS AND CONDITIONS, Euro, OPENING HOURS